Roswell, Catholic Health and Buffalo Medical Group Alliance
Roswell Park, Catholic Health and Buffalo Medical Group Form Alliance to Expand Cancer Care in the Region
Group to break ground on new radiation oncology center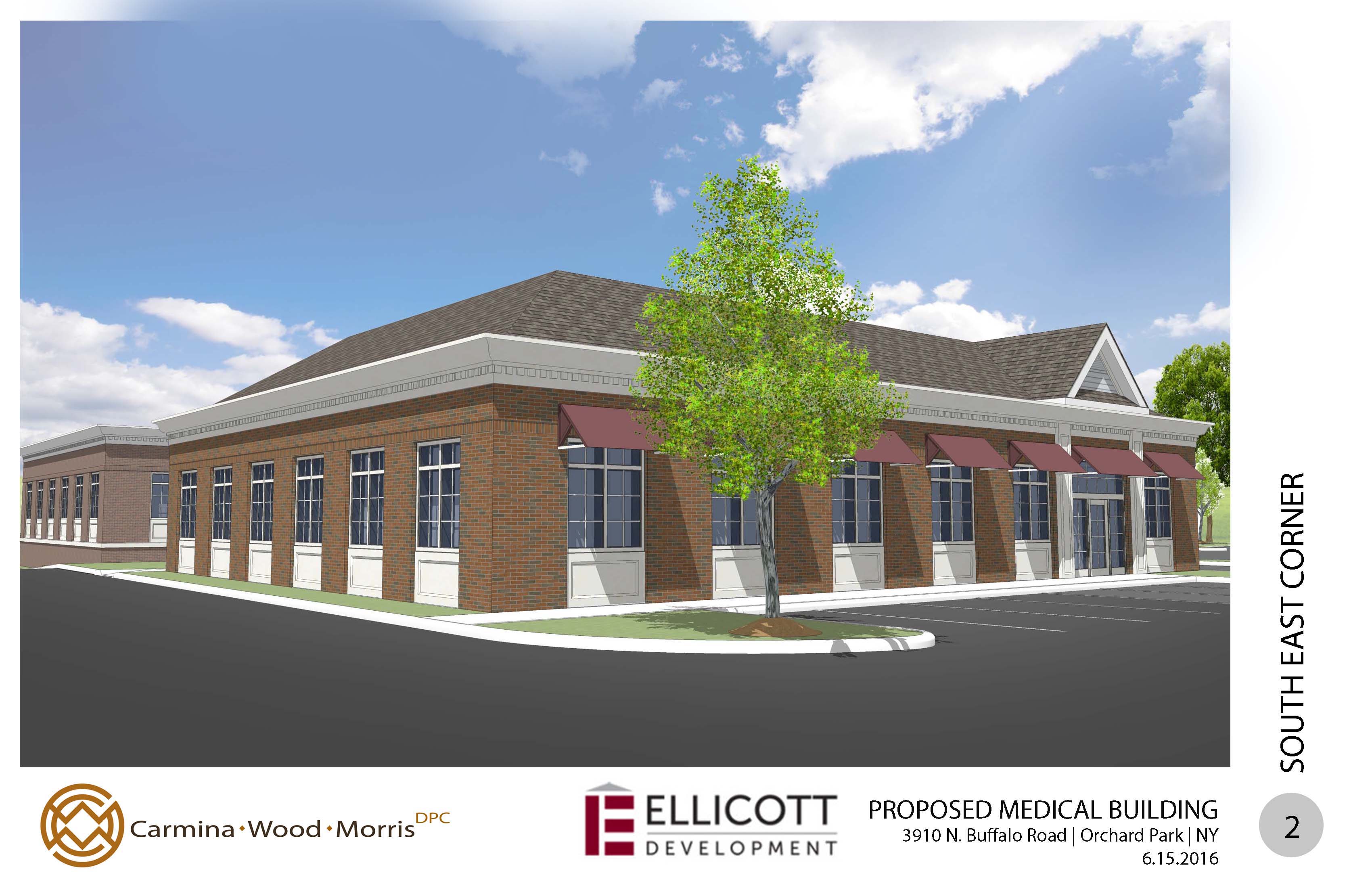 The vision behind a new partnership among Roswell Park Cancer Institute, Catholic Health and Buffalo Medical Group is to bring community-wide integrated cancer care to the region. The Roswell Park Care Network began construction of a 5,000-square-foot radiation oncology center located on Buffalo Medical Group's Orchard Park campus at 3900 North Buffalo Road on April 28.
"We have been collaborating to better serve the comprehensive needs of our patients for many years," said Joe McDonald, president & CEO of Catholic Health. "For patients and their families, it's always easier to receive care close to home. This new partnership will foster better care coordination while providing our patients with the highest quality cancer care in a more convenient location."
Hospitals, health systems and physician practices continue to look for opportunities to improve access to care while controlling costs, and this partnership will help accomplish that. "We all share a commitment to provide high-quality, patient-centered services," said Candace Johnson, PhD, president and CEO of Roswell Park Cancer Institute. "By formally establishing this alliance, we are ensuring access to the most advanced therapies and evidence-based medicine for patients throughout the Southtowns. Our model is based on quality assurance, but this approach happens to be convenient for patients and their families and cost-effective as well."
The Roswell Park Care Network builds on established relationships with the three providers. "We have a strong relationship with Roswell Park and Catholic Health, so it made sense to combine our resources to offer our patients enhanced cancer care services, building on what we currently provide at our facility," said Irene Snow, MD, medical director of Buffalo Medical Group. "Looking at the need to deliver comprehensive cancer care services to the Southtowns communities, our Orchard Park location provided the perfect setting to offer these integrated services to patients throughout southern Erie County."
The new center will offer outpatient radiation therapy under the clinical oversight of Roswell Park radiation oncologists. A panel of cancer specialists — radiation oncologists, medical physicists and medical dosimetrists — will work closely together to plan, review and deliver personalized treatment for each individual patient in accordance with both national oncology treatment guidelines and the latest medical evidence.
"It is important for radiation therapy to be delivered with maximal care and precision and with comprehensive quality assurance performed by highly trained personnel," said Michael Kuettel, MD, PhD, MBA, Barbara C. & George H. Hyde Chair of Radiation Medicine at Roswell Park and professor and chair of Radiation Medicine at the University at Buffalo's Jacobs School of Medicine. "Quality of care in radiation oncology begins with medical decision-making that is based on national guidelines and is medically necessary for the patient. We think it's important for everyone in this region to have access to this level of oncology care, and we are pleased to partner with BMG and Catholic Health to make these services more broadly and conveniently available."